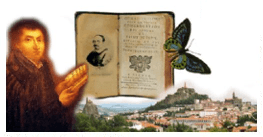 The Congregation of St Joseph
was born in Le Puy en Velay, France, in
1650
, in response to the situation of war, famine, social injustice etc. It is one of the first female Congregations legally recognized as an apostolic religious congregation, thanks to its founder,
Father
Jean Pierre MEDAILLE and Monsignor Henri de MAUPAS,
Bishop of Le Puy en Velay.
---
During his missions in the central region of France, Father Medaille met some "widows and young women" who did not feel attracted by cloistered religious life but who wanted to consecrate themselves to God and serve their neighbour. They are: Françoise Eyraud, Claudia Chastel, Marguerite Burdier, Anna Vey, Anna Chaleyer and Anna Brun.
For them and with them, Father Médaille conceived the project of a new Congregation. Quickly, the Sisters became more numerous and lived in small communities, without distinctive sign, devoting themselves to all the works of mercy, both spiritual and corporal.
The French Revolution (1789-1794) dispersed the Congregation. After the Revolution, some communities regroup and form new Congregations.
---
Sister St Jean Fontbonne, after being imprisoned and released, was called to St Etienne in 1808 to accompany 12 women who wanted to become nuns and she trained them in the spirituality of the Sisters of St Joseph. Many other young women show up.
---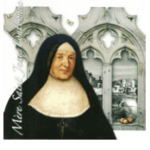 Mother St Jean was then called to Lyon where she set up the Mother House: the communities multiplied giving birth to new Congregations in France and abroad. The sisters respond to a whole range of services.
At the beginning of the 20th century, the laws of secularization in France, as well as requests from different countries lead to the departure of Sisters in: England, Armenia, Belgium, Canada, Egypt, United States, Greece, India, Ireland, Lebanon , Mexico and Switzerland.
Later, animated by the Spirit of the Second Vatican Council (1963-65), the Sisters sought to respond to urgent needs in West Africa and the congregations of St. Joseph work more together.
In 1996, the merger of the Congregations of Bourg and Bordeaux with St Joseph of Lyon took place
In collaboration with others, we work for unity and reconciliation, living the call of the Gospel: "Let all be one", for the life of the world.