Lying at the crossroads of three continents, Egypt is situated in Africa, but is the link between East and West.
Spread over a million square km2, Egypt is a huge desert; 4% represents a fertile valley due to the lordly River Nile.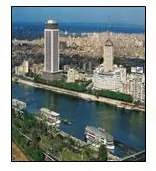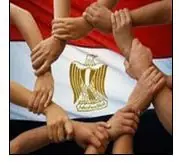 Ancient civilizations have succeeded each other: Pharaohs, Christian/Copt, Islam. Evangelised by St Mark who died a martyr in Alexandria, only 12% of the actual population of Egypt is Christian. Catholics and Protestants are minorities. In addition there exists a rich diversity of all Oriental Rites as well as the Latin Rite.
Our Charism of unity and reconciliation is very important in this reality, especially at this time when the Egyptian people search for democratic avenues, of which unfortunately is tainted by Islamique Fundamentalism.
In 1907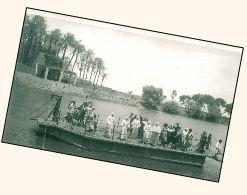 At the request of the Jesuits, for the education of young girls in Upper Egypt, the Sisters of St. Joseph respond favorably.
In 1907 The Sisters make successive attempts in Guiga, Abou-Tig, Mallawi. The climate and living conditions cause the death of a 26 yr. old Sister.
"The grain of wheat had fallen to the ground and had borne fruit."
In 1911
The Sisters settle in Minya, 248 km to the south of Cairo, where they teach in schools and operate an adjoining dispensary. The Sisters also serve in the villages of the region, caring for the sick and giving special attention to women.
From 1913 to 1926
A second community assumes the responsibility of the Jesuit College in Cairo.
In 1959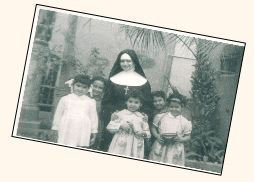 Arrival of the first Egyptian vocation, after doing his Novitiate in Lyon.
Other vocations followed him. At that time, Egypt undoubtedly represented the most international Community of the Congregation (8 nationalities: French, Lebanese, Syrian, American, Mexican, Italian, Polish, Egyptian)
1978
On October 15, the Novitiate opened in Minia and this encouraged young Egyptian girls to join the St JOSEPH family.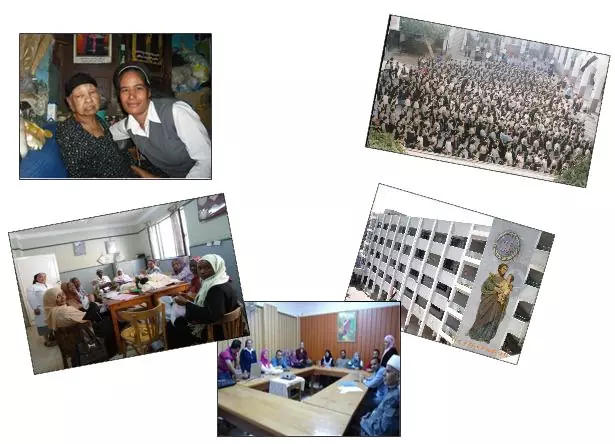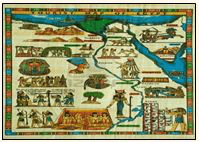 Currently, a group of 16 Egyptian Sisters are working in the immense field of the Lord with multiple activities: education, catechesis, theological formation, accompaniment of the sick and the elderly, formation of young people, parish pastoral care, interreligious dialogue, accompaniment of retreats… In collaboration with the various parishes and other institutions such as Caritas, the Institute of Theology, the Upper Egypt Association for Education and Development, the Secretariat of the Christian Schools, etc.
It is EGYPT, a country of refuge from the earliest times of the Bible, especially refuge for THE ONE that Herod pursued….
"Blessed are my people , EGYPT! " (Is. 19:24)